How to Ask for an Internship (Email Examples) was originally published on uConnect External Content.
Can you really ask for an internship? While you may hear some "no" responses, the answer is yes — emailing to ask about internship opportunities is a valuable way to show interest and even land a gig. In this guide, we'll share how to send an internship email for common scenarios. We'll cover:
What Is an Internship Email?
An internship email is an email asking about an internship. You're not generally emailing someone and saying, "Can I have an internship, please?" Instead, you usually express your interest in an internship opportunity they already have, ask if they may be willing to create one, or try to establish a relationship, so later you can ask if you're a good fit.
What Is an Internship Cold Email?
A cold email is an email to someone you haven't had contact with before. For example, this could be an email to a recruiter for a position you're interested in or a professor at your university you've never taken a class with. Wondering how to cold email for an internship? Finding the right contact can make all the difference.
"Not every student has a series of senior-level connections who can help them land a sweet internship," says Tim Toterhi, CHRO and ICF certified career coach. "A cold email to the right person can help you secure a rewarding internship. Be warned, however, success requires research, timing, and a solid sales pitch."
A cold email doesn't always mean you don't have any connection with the contact. For example, it could be someone a peer, professor, old boss, or family member connected you with. However, if this is your first time communicating with them, the email is still a cold email, so you have to start fresh and introduce yourself (but you should always name-drop your mutual contact).
Get into a great job
Take a free Forage course and you'll be eligible for complimentary internship hiring alerts, application support, resume tips, and interview guidance.
Why Should You Write an Email Asking for an Internship?
Honestly, it's a good question — writing these emails can be scary, so why go through the stress? An email is a great way to boost your chances of landing a gig. Even if you're not getting a "yes," you're establishing a connection and showing you've gone above and beyond to express your interest. You never know where an email can lead to!
"This is one way to help you stand out," Elisa Pineda, talent acquisition manager at Forage, says. "There will literally be hundreds, if not thousands, of people applying for the same internships. You need and want a way to stand out."
>>MORE: How to Apply for an Internship
These emails are also a good way to get your foot in the door if the company doesn't have public internship opportunities and you hope to create one for yourself.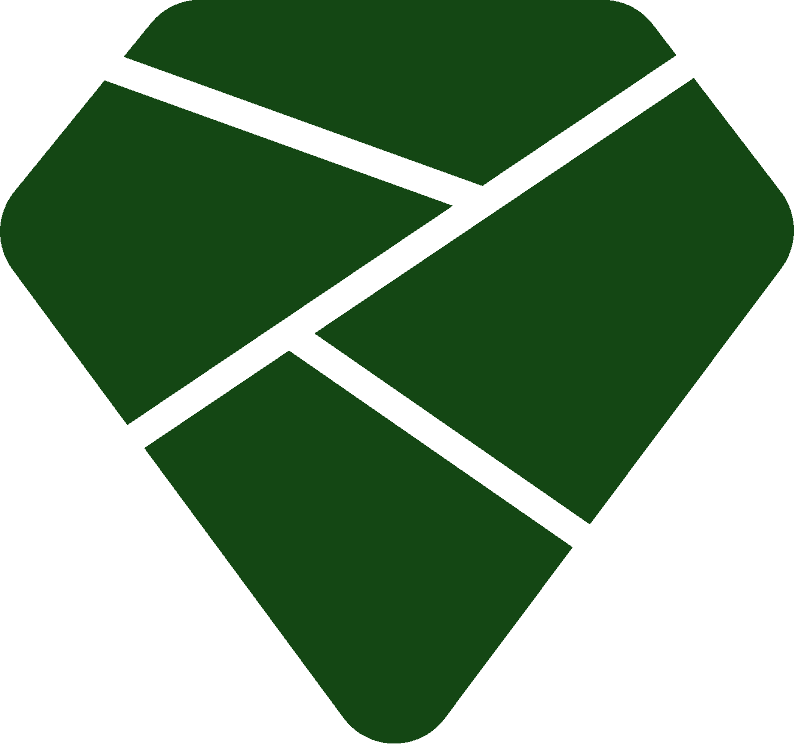 Forage Find
Before emailing, see if your school has financial resourcing for students pursuing internships. "As some companies may not have the finances to take on a paid intern, research options with your school to see if they offer scholarships for students pursuing unpaid internships," says Karley Clayton, director of career services at Indiana University–Purdue University Indianapolis. "Cost can be a barrier for an employer to provide an internship experience, but if you were able to get funding through another avenue, it would open a new door."
How to Write an Email Asking for an Internship
So, how do you write an email asking for an internship? While the exact email will depend on who you're contacting (more on that in a bit), here are some general cold email tips.
Research the Company
The goal of your research should be to "identify opportunities where your skill sets can benefit them as an intern," Clayton says.
She recommends researching to answer a few questions:
What are the organization's goals? How could you contribute?
What are the gaps you see? How could you narrow those gaps?
What unique value would you bring to the table if the organization were to bring you on for a project?
This is especially helpful if you're contacting someone at a company that doesn't have public internship opportunities.
"If you have a job description flushed out with learning objectives, it will make it much easier for the employer to envision what your internship experience would look like," Clayton says.
Find the Right Contact
If you have a company in mind but don't know the right person to contact, research on LinkedIn and the company website to try and find someone with a title relating to recruitment, early talent acquisition, internships, or human resources, or in the department you want to apply to.
>>MORE: Learn how to find recruiters on LinkedIn.
"Make sure you address the right person and indicate why you are contacting them specifically," Toterhi says. "Are they the HR person in charge of internships or the department head for whom you want to work?"
Show Them Why You're Right for the Role
This email isn't just an ask for an internship, but also a pitch for why you, specifically, should get an internship with the company.
"Include a short intro highlighting who you are and why you're excited about the internship," Otis Perry, business development manager at Forage, says. "Show that you've researched the company and have a clear call to action asking for time to discuss the internship opportunity."
Toterhi recommends a simple format:
What and when: "I'm seeking X internship in Y specialty during Z time frame."
Where and why: "I want to work at company A in department B because …"
How: "In addition to a willingness to learn, I offer the following skills that will help me support the team …"
Share Relevant Materials
While the body of the email will explain why you're right for the potential role, it doesn't hurt to have evidence to back that up.
First, make sure to attach your resume to your email. This will further demonstrate your experience and skills and help your contact understand you more as an applicant.
You can also consider including an online portfolio or real-life examples of your work.
"Try to add snippets of applicable work or projects you have already done," Pineda says. "Maybe some unique design work, a video presentation, etc. Show them why they want you, don't just tell them."
Include a Call to Action
A call to action should come at the end of your email. It's a question or sentence that gives the person something to respond to. Consider: what exactly are you looking for? While the big picture might be an internship, what do you need first to get there? A phone call with the recruiter? A discussion about open opportunities?
"I would recommend reaching out for an informational interview with someone in the organization to learn more about the team and to build a connection before you propose an internship," Clayton says. "During the informational interview, depending on how the conversation is going, you may want to inquire if they've ever taken on interns in the past or what they think an intern could help the organization with from their own experience."
>>MORE: Learn how to ask and prepare for an informational interview.
Write Clearly
As with application materials and communication, ensure your writing is polished. Use attention to detail when reviewing your email. Did you spell the contact's name correctly? Include all the links you need to? Have correct spelling and grammar?
Showcase new skills
Build the confidence and practical skills that employers are looking for with Forage virtual work experiences.
If the Context Allows It, Get Creative
You don't need to stray so far from conventional email etiquette that you send someone a celebratory video evite asking for an internship. Yet if you're applying for a more modern company, know the person appreciates originality, or want to stand out, don't be afraid to add some creativity to your email.
Are you contacting someone who went to the same school as you? Share a fun fact about what's going on at your university. Is this someone who loves poetry? Use ChatGPT to write a poem to include in your email.
>>MORE: How to Use ChatGPT in Your Job Search
"Think outside the box to grab the recipient's attention," Perry says.
While this isn't applicable in every cold email case — especially in more traditional industries, like banking — it can be an opportunity to stand out if the context is right.
Follow Up
Getting crickets after you send an email can be disappointing, but don't give up. After about a week of sending your first email, follow up with your contact with a second email.
This email should be brief and act as a summary of your last note. Remember to restate your call to action so they know exactly what you're asking for.
Sometimes, (polite) persistence pays off!
Internship Email Examples
An internship email may look different depending on how you know the contact and how you're asking them for an internship.
For example, messaging a contact at a company to tell them you applied is different from asking someone you don't know whether their company would accept an intern.
Here are a few templates for different internship email scenarios.
Asking a Professor
Subject line: Looking for Career Advice Post-Finance 101
Dear Professor Wyden,
I hope you're doing well. I really enjoyed your introductory finance class last semester — so much so that I'm currently considering relevant career opportunities within the field.
I'm interested in getting my start by doing an internship in finance. Since your course, I've taken another finance course with Professor Brown, where I learned forecasting and modeling skills. As I've been looking into opportunities, I'm particularly interested in asset and risk management versus corporate finance roles.
Since you have significant experience in asset management and investment banking, I'd love to get your perspective about internship opportunities you think might be a good fit. I'm available during your office hours on Tuesday. Is that a good time to come by?
Thank you,
Julia
>>MORE: Build the skills you need to land a finance internship with a Forage finance virtual experience program.
Asking a Networking Connection
Subject: Request for an Informational Interview (from a friend of Vanessa!)
Dear Liz,
I'm Cassidy, a student studying English at Z University. It's nice to meet you! My hallmate, Vanessa, and I were discussing UX design, and she recommended I contact you. I've been looking at your work and am such a fan of what you've done for Y company. The site is incredibly easy to use and provides a welcoming, non-stressful shopping experience.
I've built key communication, research, and critical thinking skills during my psychology and English courses and have just finished my first independent UX design project (attached to this email). I'm interested in taking these skills to the next level and applying them in an internship with a company this summer.
I'd love to learn more about your career journey and time working at Y company. Are you available for a call next week?
Best,
Cassidy
Reaching Out to a Recruiter
Subject: Fellow Cardinal Interested in Software Engineering Internship at Z Company
Hi, Molly,
I'm Mia, a junior software engineer at Wesleyan University looking for software engineering internship opportunities in the health care industry. While researching Z Company's opportunities, I saw a fellow Wes alumn working there and wanted to reach out!
I've just submitted my application for the software engineering summer internship opportunity, and my academic experience and personal project work make me a great fit for the role. I've attached my resume and portfolio with these projects.
If you have time this week, I'd love to connect to learn more about the role and your time working at Z company.
Roll Cards!
Mia
Asking Someone at a Company You're Interested in (That Doesn't Have Publicized Internship Opportunities)
Subject: Interest in Internship Opportunities at X Company
Dear Carly,
I hope you're well! I'm Zelda, a sophomore at Y University majoring in economics and passionate about making finance accessible to women.
This passion led me to find X company. I'm so impressed with the work you all are doing to break down the barriers many women face when navigating this field. I'd love to be a part of your progress. My work at the university level could help you break into the younger generation to provide education at the pre-professional level.
I'd love to discuss how I might contribute to the company, potentially with an opportunity this summer while I'm on break. I'm attaching my resume and an economic literacy project I completed this semester. Do you have time this week to discuss potential opportunities?
Best,
Zelda
Asking for an Internship via Email: The Bottom Line
Writing and sending an internship email can feel scary, but that doesn't mean it's not worth it. Be sure to craft respectful, concise emails demonstrating your interest and why you're right for the role. While you might not hear back from everyone you write to, you're showingthat you're willing to put in the extra effort to make a connection. You never know where an email can lead you — even if it's not an internship this summer, it could lead to another exciting opportunity later!
Looking to build the skills you need to apply (and ask) for an internship? Learn skills like online personal branding, interviewing, time management, presenting, and more with Forage's personal development virtual experience program.
The post How to Ask for an Internship (Email Examples) appeared first on Forage.