How to Choose a Career: 6 Steps, Plus a Free Quiz was originally published on Forage.
Don't know how to choose a career path? You're not alone. We work for over a third of our lives (if you don't believe us, check how many work hours are in a year), so the decision isn't something to be taken lightly. But, it's also something you don't need to overly stress about. It can be overwhelming to choose something when it feels like the options are endless, or when you don't know what all the options are. So, here's your step-by-step guide for how to choose a career when you're starting from square one (plus, a free quiz to help you with your decision).
How to Choose a Career Path
1. Take a Career Quiz
We don't just say this because we've made a career quiz on how to choose a career. Taking a quiz can be a great place to start if you want to know how to match your strengths, interests, and personality to a career.
Yet most of the career quizzes out there require you to have background knowledge about certain career paths, hard skills, and work environments. What if you're a student who doesn't know what job they want or have any idea what roles are out there?
This career quiz will help you learn how to choose a career based on your interests, strengths, and working style — without using any complex career terms or needing any prior knowledge of different careers.
How to Choose a Career Quiz
Ready to take a career quiz that teaches you how to choose a career path? It's completely free — you'll just need to log in (or sign up) to see your results.
Pick a project you'd most like to work on at school.
a. coding a bot that can play tic-tac-toe
b. conducting and analyzing a survey of what ice cream flavor students like the most
c. sharing your opinion on a new movie in an essay
d. teaching a lesson to a local kindergarten class
e. participating in a mock debate
The school subject that comes most easily to me is…
a. computer science
b. math
c. art
d. history
e. English
My classmates and I are stuck on how to approach a group project. My first instinct is to…
a. go to ChatGPT and ask for advice
b. make a thorough to-do list
c. brainstorm a wide-ranging list of ideas
d. work backwards from the end goal of the project
e. ask everyone in the group to share their opinion in a discussion
If I have to work from an office, I want it to be…
a. high-tech, filled with the latest and newest tools
b. traditional and quiet, so I can get my work done
c. relaxed and creative, where people are always making something new
d. connected to the community, where my coworkers go in and out of the office to talk to local people
e. highly collaborative, where brainstorming together is the norm
When I think about what I want from my career, I think about…
a. innovating the next big thing
b. doing work that reflects my strengths
c. making something new that people can read, listen to, or watch
d. doing something for the good of society
e. building relationships and meeting new people
When I think about what I want from my career, I think about…
a. innovating the next big thing
b. doing work that reflects my strengths
c. making something new that people can read, listen to, or watch
d. doing something for the good of society
e. building relationships and meeting new people
I've just gotten a bad grade on a test I thought I'd do better on. My next step is to…
a. sign up for virtual help so I'm extra-ready for the next one
b. review each question, answer by answer, so I know where I went wrong
c. change my study tactics by creating presentations, designing my own test, and acting out concepts
d. form a study group to review topics together
e. approach my professor to talk through the test
My communication style is…
a. short and succinct — get to the point
b. precise and clear — I need you to give me all the details
c. visual — I always need something drawn or written out for me
d. empathetic and meaningful — I love talking about my feelings
e. persuasive and charismatic — I could talk to people forever
I work best with…
a. clear guidelines and established processes
b. structured schedules and routines
c. flexibility and encouragement to do something unique
d. collaborative and project-based work
e. friendly competition and debate
Under pressure, I tend to…
a. stay hyper-focused on solving the problem at hand
b. resort to my to-do list to get the job done
c. try to be adaptable and flexible
d. seek support from other people
e. thrive on the challenge and rise to meet the goal
The best way for me to learn a new skill is by…
a. using technology to help me
b. doing independent research
c. hands-on learning
d. working with others
e. learning from a trusted leader or mentor
I'd describe my work style as…
a. methodical
b. thorough
c. imaginative
d. strategic
e. collaborative
In a group project, I'm the…
a. doer, getting my part of the project done efficiently
b. researcher, finding sources to support our argument
c. designer, putting together how the presentation looks
d. mediator, ensuring everyone is on the same page
e. leader, giving the final presentation
I have to raise money for a charity for a class. My tactic is to…
a. create a website to track donations
b. research the biggest donors of the last year and contact them
c. create posters that tell people more about the organization
d. run an event with my friends to raise money together
e. organize an auction for a fundraiser
I respond best to feedback when it's…
a. detail-oriented
b. constructive
c. motivating
d. actionable
e. direct
My greatest strengths at school are…
a. technical skills, like coding a new application
b. research skills, like finding evidence from a journal article
c. writing skills, like crafting a persuasive essay
d. leadership skills, like spearheading a group project
e. public speaking skills, like presenting to the class
But my biggest weakness is…
a. focusing too much on details
b. being overly critical of my work
c. time management and meeting deadlines
d. thinking too big and getting ahead of myself
e. being sensitive to rejection
I define success as…
a. learning something new
b. getting the job done
c. creating something new
d. making a difference
e. building new relationships
Δ
2. Explore Careers Based on Your Results
Now that you have a starting point of careers you might be right for, it's time to do your research!
Start by looking at different roles within the type of careers you got. For example, if you're a good fit for creative careers, look into roles in art, design, and marketing. Start broad to understand what each industry is like, then start to narrow down to specific roles. Continuing with the same example, if you decide you're finding design interesting, you can look into the difference between a graphic designer and a UX designer.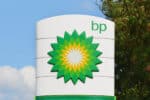 Digital Design & UX
Learn what it's like to work as a user experience designer as you design a mobile app for the electric vehicle industry.
Avg. Time:
5-6 hours
Skills you'll build:
User research, wireframing, mobile design, app design
Where should you do this research? The Forage blog has insights into all different types of careers, and Forage job simulations can give you a good idea of what it's actually like to work in different roles.
3. Follow Your Curiosity
When researching your roles, try as best as you can to block out the noise. Instead, focus on what you're innately interested in and passionable about, and follow those instincts.
Arissan Nicole, career and resume coach and workplace expert, recommends asking yourself:
What are the things you love doing?
What environments do you like to be in?
What gives you meaning?
"Asking yourself questions like these will open you to more possibilities," she says. "Your curiosity lets you experiment and try on different things and won't lead you wrong. You will either find something that feels like a great fit or you will learn what doesn't work for you. The most important thing is to stay curious."
4. Talk to People
"Don't just think about different careers — talk to someone!" says Tramelle D. Jones, strategic success and workplace wellness coach with TDJ Consulting. "With LinkedIn offering the ability to reach out to people at all levels of an organization, you could easily find someone doing the work you one day hope to excel at. Approach them with a friendly, yet direct message: 'I'd love to ask you five questions about your current position as I'm doing some research to identify my future career!' Ask them about the industry, their daily tasks, and how often they 'love' versus 'hate' their job. This insight will get you further than googling about the top careers."
>>MORE: Learn how to ask for (and what to ask in) an informational interview.
Patrick Mulvey, director of talent acquisition at Saatva, the Smarter Luxury Sleep Company, promotes digging deep into the "pluses and minuses" of someone's job so you can get a good picture.
"Don't settle for 'I love my job,' but rather ask them what they love specifically and what things are not so great about their role," he says.
Above all, it's important to start growing your network, says Peyton Greenfield Ticknor, senior administrative assistant at Target, and advisory board member with the American Society of Administrative Professionals (ASAP).
"As your network grows, career options will flourish," she says. "Start building your network with your teachers and counselors, as well as friends and family members, and then ask them to connect you with people in their network. Remember, it isn't always about what you know, but WHO you know!"
Building Your Personal Brand
Put your best foot forward when networking by upgrading your online presence on LinkedIn.
Avg. Time:
2-3 hours
Skills you'll build:
Online presence management, personal brand toolkit, self-assessment, reputation
5. Embrace Adaptability
Don't panic if you're researching and don't come up with one perfect answer for the career path you want to pursue.
"It's okay not to have your entire career trajectory figured out immediately," says Matthew Warzel, certified professional resume writer and former Fortune 500 recruiter. "In fact, many successful professionals have followed winding paths with unexpected twists and turns. Take the time to explore various fields, internships, and volunteer opportunities to gain exposure and insights. Be open to learning and acquiring new skills along the way, as the job market and industries are continually evolving. Additionally, seek guidance from mentors, career counselors, and professionals in fields of interest. Ultimately, remember that your career path is a journey, and being adaptable and open to change can lead to exciting and fulfilling opportunities you might not have initially considered."
6. Believe in Yourself
It sounds cheesy, but it's true — you need to have confidence in yourself when learning how to choose a career. It's not only good for your mental health, but can also affect what career you ultimately choose.
>>MORE: Job Search Anxiety After College? Find Your Zen With These 8 Tips
"Those with low self-efficacy sometimes make the wrong career decisions because they lack self-belief in their abilities," says Emily Maguire, career consultant and business mentor at Reflections Career Coaching. "Speaking with a career guidance counselor or a trusted peer is essential to help raise your aspirations and gain perspective and clarity on suitable career options."
How to Choose a Career: Common Mistakes
Now you know the basics for how to choose a career path. But where can you go wrong? Here are some common mistakes students make when choosing a career — and how to avoid them.
Only Listening to What Career Your Parents (or Someone Else) Want You to Have
"While it is true that parents' opinions are important and should be taken into account as a source of information, students should not choose a career simply because their parents want them to," says Aura De Los Santos, clinical psychologist, educational psychologist, and former career coach. "I have seen students over time change careers behind their parents' backs because they don't like the career they are pursuing. This causes a lot of stress and can even lead to depression as they feel pressured to do something that does not match their interests."
It's emotional and difficult to balance the stress and pressure you might feel from what your parents or other trusted people in your life want from your career. But it's also crucial to consider what you want from work.
"It can be hard to let your family down when maybe they have encouraged you for many years to follow a certain career path, rather than helping you figure out what really drives you and brings you joy," Ticknor says.
As a parent herself, Ticknor says she's trying to reimagine these career conversations with her son around what he enjoys doing the most.
"Of course, at his age, it is all about fun and physical activity. He loves soccer, so his answer is that he wants to be a professional soccer player. As a parent, I try to mention other careers that involve soccer that he might not have thought about, such as coaching, business management, or even marketing for a team. As he continues to grow and further his education, I will keep coming back to the question, 'What brings you joy?' and then discuss careers that involve that joy on a regular basis."
Only Considering a Job's Responsibilities
When you think about a job, you're likely thinking about the potential everyday tasks. While these responsibilities are crucial to what job you choose, there's also a lot more that makes up a job, like typical job hours, the flexibility or rigidity of the job, the company's values, and company benefits, says Carrie Rose, certified life coach for high school seniors and founder of SunUp Coaching LLC.
"Benefits are just as important as the hourly/annual rate," Rose says. "As a female, I often like to know what percentage of the company's leadership is female, and what maternity or paternity benefits they have. Even if you're not thinking about starting a family any time soon, knowing how a company treats parents (both moms and dads) can say a lot about company culture."
Thinking You Should Love Your Career 100% of the Time
Part of learning how to choose a career path is learning that no matter what career you choose, chances are you won't love it 100% of the time. That's OK and completely normal.
"When setting a long-term career goal, consider that you'll enjoy your career at the rate of 60/40," Jones says. "Sixty percent of the work you'll do will be energizing, exciting, and fuel you to want to do more. But in nearly every job there are up to 40% of tasks that are just flat-out CRAP! If you plan to leave one job for another, hoping to outrun those unexciting tasks. Please know…they'll be waiting for you wherever you go!"
It may seem demoralizing, but letting go of the expectation that you have to be 100% satisfied with your job 100% of the time can also be freeing. Don't put the pressure on yourself to find something you'll always love doing; instead, explore careers that align with your interests, skills, passions, and desired lifestyle.
How to Choose a Career: The Bottom Line
Figuring out how to choose a career isn't an easy task. It's totally normal to feel overwhelmed when you're just starting out — and even throughout your career! Approach your career journey with a curious and flexible mindset so you're following what you're passionate about but willing to adapt when the time comes.
And what happens if you don't end up choosing the right career? There's a lot to learn — and you can choose another one.
"Choosing the wrong career path is rarely fatal, and many career paths are not linear," Mulvey says. "People often speak of 'pivoting' in their careers. In basketball, you pivot to improve your chances of scoring. In careers, you pivot to maximize your ability to achieve fulfillment and joy."
Launching your career? Get started with tips on interviews, professional skill-building, and entering the workforce with Forage career skills simulations.
Image credit: Canva
The post How to Choose a Career: 6 Steps, Plus a Free Quiz appeared first on Forage.